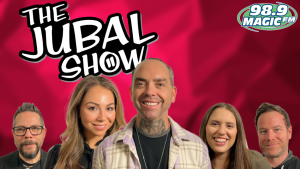 Southern Colorado's #1 Morning Show
The Jubal Show is funny. Period. It's unafraid to tackle the topical world we live in, and can't get enough of the drama. Nothing is sacred, and nothing is off limits on The Jubal Show.
Jubal Fresh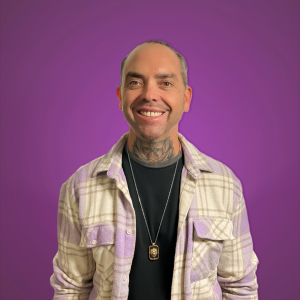 Jubal Fresh is a stand-up comedian, and an OK husband. He also has a rare gene that makes him not need much sleep, which is perfect for a guy who does a morning radio show. Finally able to do the show he's had in his head, Jubal is excited to join 98.9 Magic FM.
Nina Hajian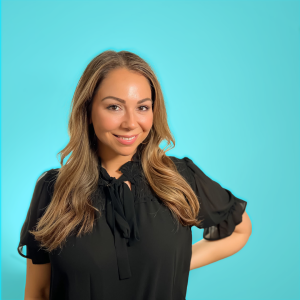 Introducing the newest member of the show, Nina Hajian!
"This really is a full circle moment for me, and I am so grateful," said Nina. "I never imagined that I would be able to come home and team up with an old friend. I am so proud of Jubal and the brand he's built. Big thank you to him and the Jubal Production team for believing that I am the right fit AND for all of their support over the years. It is not lost on me how special this is. I can't wait to meet and earn the trust of our listeners!"
SUBMIT A PHONE PRANK
Think you've got the perfect idea for a Jubal phone prank? We want to hear about it! Submit prank ideas HERE and then someone from the show will reach out.
SUBMIT A FIRST DATE FOLLOW-UP
Did you go on the perfect first date, but you can't get a second? The potential love of your life has left you ghosted and confused? The Jubal Show could help! Submit your details HERE.
SUBMIT A WAR OF THE ROSES
Think your partner might be running around behind your back? If there's one thing Jubal and Nina are good at, it's catching cheaters. Submit the details HERE and we'll let you know if we can help.
SUBMIT A DIRTY LITTLE SECRET
It feels good to get those secrets off your chest, right? If you've got one that you want to share on the show, submit your information HERE and they'll reach out.