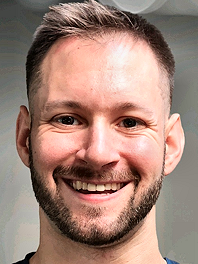 What up Colorado Springs!
I grew up in NY and have done radio in Long Island, Los Angeles and New Orleans/Baton Rouge (Geaux Tigers!) before calling The Springs my home.
Despite my headshot, no I'm not a personal trainer. But I am a health nut and after work you can either find me at the gym, on the Sky View Softball Fields or on the basketball court! I have an unhealthy (or maybe healthy?) obsession with smoothies, acai bowls and iced coffee. I spend my weekend in the winter in the mountains skiing and my summer vacations surfing and hiking.
Favorite thing to do? Concerts and Festivals! I grew up listening to classic rock and 80's/90's Hip Hop, I used to run a "CoffeeShop" Radio station – so I LOVE acoustic singer songwriters, I will salsa dance to reggaeton, I'm a Raver and EDM DJ AND of course I love a great pop song – like the ones we play on MAGIC FM!
Fun Facts:
I have a 12-year-old Beagle mix who is my best friend
I've completed the Spartan Trifecta
I opened up for DJ Diesel (aka Shaquille O'Neal) at his alma mater LSU and been on stage with KYGO and Loud Luxury
I lived in Mexico during the Pandemic where I surfed every morning during the Sunrise
My first ever tiktok was with Addison Rae and her mom Sheri in 2019! (back then she was "Addison Easterling!")
I've volunteered with Turtle Conservation efforts all around the world, raised money for families who lost their homes in California Wildfires and hosted events for the American Heart Association.
Give me a follow and shoot me a DM on Instagram, and I'll hit ya back!