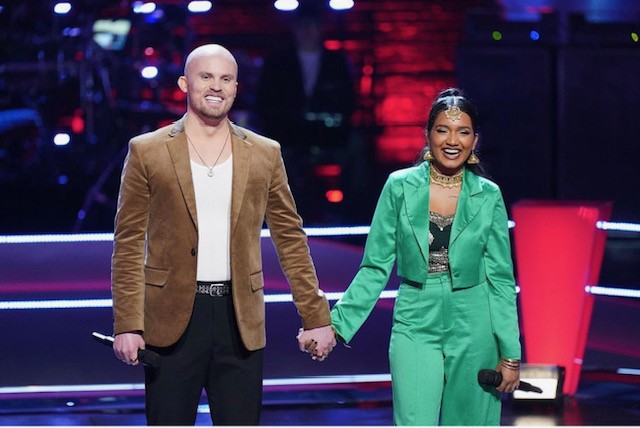 During the first night of battle rounds on season 23 of The Voice, Tasha Jessen and EJ Michels opened with a Mo Town Classic from Miracles "The Tracks of My Tears."
Coach Kelly Clarkson admitted that she initially placed her bets on EJ winning the round, but was taken aback by Jessen's "incredible" tone. "I really do feel like it was evenly matched," she observed.
Niall Horan was also blown away by the performance. He described it as "absolutely insane" for the way they "really brought that song to life".
Blake Shelton agreed saying "There truly is something special about you and it starts with the sound of your voice," ultimately selecting Jessen as the winner.
The Battle Rounds continue next week when The Voice airs on Monday night (April 3) at 8 p.m. ET on NBC.
Click the link below to see 98.9 Magic FM's Jeff Haber talk about why she picked Blake Shelton over Niall Horan.